Project
Symptomatic and neuroprotective role of adenosine A2A receptors on Parkinson's disease
Summary
Parkinson's disease (PD), a chronic progressive neurodegenerative disorder, is characterized by a massive dopaminergic neuron degeneration of the substantia nigra pars compacta (SNc) which produces bradykinesia, resting tremor rigidity and gait abnormalities. The most effective treatment for parkinsonian patients is the L-DOPA chronic treatment, which, after a few years, leads to several side effects as "wearing-off", "on-off" and dyskinesia. Moreover, one of the major limitations of the current pharmacological therapy of PD is represented by its substantial ineffectiveness in counteracting the degeneration of dopaminergic neurons The adenosine A2A antagonists might have some neuroprotective effects, potentially slowing down the disease progression. Epidemiological data that connected the consumption of caffeine (a non-selective adenosine antagonist) with a reduced risk of developing PD converge with laboratory studies showing that caffeine and more selective A2A antagonists protect against dopaminergic neuron toxicity in rodent models of parkinsonian neurodegeneration. These data suggested a preventive action of A2A antagonists on PD onset and development. The mechanism by which A2A receptor blockade mediates neuroprotection in PD is still unclear, however several studies have suggested that neuroinflammation may play an active role in the pathogenesis of neurodegeneration in PD, since reactive astrogliosis and microgliosis, have been described in the SNc of PD patients and MPTP-treated primates.
Our research is addressed to evaluate symptomatic and neuroprotective potential of adenosine A2A antagonists as anti-parkinsonian drugs.
Some results
These studies have evidenced that stimulation of adenosine A2A receptors negatively influences dopamine-mediated motor responses in animal models of PD, whereas that blockade of A2A receptors play a positive role in the symptomatic treatment of PD. In particular in PD model of unilaterally 6-hydroxydopamine (6-OHDA) lesioned rats, A2A receptor antagonists positively modulate motor responses induced by L-DOPA as well as D1 and D2 agonists. Moreover, in this PD model a chronic treatment with A2A antagonist plus a lower dose of L-DOPA showed a low dyskinetic potential as compared to L-DOPA alone.
In addition, as neuroinflammation is involved in PD pathogenesis, both neuronal and glial A2A receptors might participate to neuroprotection. We employed complementary pharmacologic and genetic approaches to A2A receptor inactivation, in a subchronic MPTP mouse model of PD, to investigate the cellular basis of neuroprotection by A2A antagonism. MPTP (20 mg/kg daily for 4 days) was administered in mice treated with the A2A antagonist SCH58261, or in conditional knockout mice lacking A2A receptors on forebrain neurons (fbnA2A KO mice). MPTP-induced partial loss of dopamine neurons in SNc and striatum, associated with increased astroglial and microglial immunoreactivity in these areas. A2A antagonist SCH58261 attenuated dopamine cell loss and gliosis in SNc and striatum. Selective depletion of A2A receptors in fbnA2A KO mice completely prevented MPTP-induced dopamine neuron degeneration and gliosis in SNc, and partially counteracted gliosis in striatum. Results provide evidence of a primary role played by neuronal A2A receptors in neuroprotective effects of A2A antagonists in a subchronic MPTP model of PD. With the symptomatic antiparkinsonian potential of several A2A receptor antagonists being pursued in clinical trials, this study adds to the rationale for broader clinical benefit and use of these drugs early in the treatment of PD.
Publications
Carta AR, Kachroo A, Schintu N, Xu K, Schwarzschild MA, Wardas J, Morelli M (2009) Inactivation of neuronal forebrain A receptors protects dopaminergic neurons in a mouse model of Parkinson's disease. J. Neurochem. 111:1478-89.
Morelli M, Di Paolo T, Wardas J, Calon F, Xiao D, Schwarzschild MA (2007) Role of adenosine A2A receptors in parkinsonian motor impairment and l-DOPA-induced motor complications. Prog. Neurobiol. 83:293-309.
Schwarzschild MA, Agnati L, Fuxe K, Chen JF, Morelli M (2006) Targeting adenosine A2A receptors in Parkinson's disease. Trends Neurosci. 29:647-54.
Simola N, Fenu S, Baraldi PG, Tabrizi MA, Morelli M (2006) Involvement of globus pallidus in the antiparkinsonian effects of adenosine A(2A) receptor antagonists. Exp. Neurol. 202:255-7.
Simola N, Fenu S, Baraldi PG, Tabrizi MA, Morelli M (2004) Blockade of adenosine A2A receptors antagonizes parkinsonian tremor in the rat tacrine model by an action on specific striatal regions. Exp. Neurol. 189:182-8.
Carta AR, Tabrizi MA, Baraldi PG, Pinna A, Pala P, Morelli M (2003) Blockade of A2A receptors plus l-DOPA after nigrostriatal lesion results in GAD67 mRNA changes different from l-DOPA alone in the rat globus pallidus and substantia nigra reticulata. Exp. Neurol. 184:679-87.
Carta AR, Pinna A, Tronci E, Morelli M (2003) Adenosine A2A and dopamine receptor interactions in basal ganglia of dopamine denervated rats. Neurology 61:S39-43.
Morelli M (2003) Adenosine A2A antagonists: potential preventive and palliative treatment for Parkinson's disease. Exp. Neurol. 184:20-3.
Carta AR, Pinna A, Cauli O, Morelli M (2002) Differential regulation of GAD67, enkephalin and dynorphin mRNAs by chronic-intermittent L-dopa and A2A receptor blockade plus L-dopa in dopamine-denervated rats. Synapse 44:166-74.
Collaborations
Prof. A. Plumitallo

,

Department of Pharmaceutical Chemistry and Technology, University of Cagliari, Italy

.

Prof. Michael S Schwarzschild

,

Mass General Institute for Neurodegenerative Disease, Massachusetts General Hospital, Boston, USA

.

Prof. Jadwiga Wardas

,

Institute of Pharmacology, Polish Academy of Sciences, Krakow, Poland

.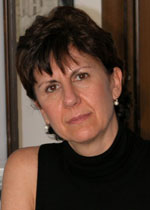 Contact information
Participating staff
Anna R. Carta
Lucia Frau
Nicoletta Schintu
Nicola Simola